PTSansan.co.id – In the textile industry, two types of fabrics are commonly used for clothing, namely cotton and rayon. Both fabrics are quite similar in terms of their soft texture. But, beyond that, they do have their own characteristics. After all, they come from different materials, don't they? So, here are some of the differences between cotton and rayon that you may want to know.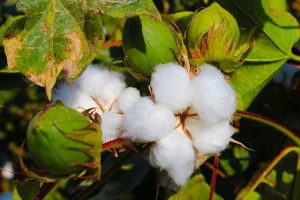 To put it simply, cotton fabrics are made from organic fibers taken from cotton trees. What is known as cotton is actually a soft fibrous material that surrounds the seeds of a cotton tree. This fiber is then processed and becomes a textile yarn. Cotton fiber comes from pure cellulose which is widely grown in tropical and subtropical areas, including in India, Africa, and America. 
The use of cotton as a material for clothing dates back to prehistoric times. To this day, cotton remains the most widely used material for making fabrics due to its soft texture and breathability, making it truly suitable to use even in warmer climates. 
One minor thing to consider about cotton fabric is that it tends to shrink and wrinkle over time. But, beyond that, the main strength of cotton fiber tends to increase in wet conditions, since it can absorb liquid, such as sweat, very well. 
Almost similar to cotton, rayon is also made of cellulose. The difference is, the cellulose used for making rayon is made artificially. Rayon fabrics are usually produced from natural polymer materials, which is why they are referred to as semi-synthetic fibers. Take, for example, Viscose and Lyocell, both of which are rayon.
Although made of artificial fibers, rayon also has the properties of organic fibers. That is why rayon is actually quite versatile when it comes to clothing since it can produce the same texture as linen, wool, and even silk.
Since its early history, cotton fabrics have been chosen for clothing because of their softness. As previously mentioned, it is because cotton is an organic material. In addition, pure cotton is also naturally hypoallergenic, which means it is safe for even sensitive skin. Compared to synthetic fabrics, the main advantage of cotton is its natural breathability, making it way more comfortable to use in warm conditions.
Similar to cotton, rayon is one of the most popular types of fabric in the textile industry. Although it is commonly manufactured into t-shirts, rayon can also be used to make uniforms due to its lightweight cellulose characteristic, making it smoother and softer. Rayon is also used as a basic material for mukenas and blankets, to give a cooler and more comfortable feel to the skin.
Currently, there are various types of cotton and rayon fabrics on the market. You can choose it according to your needs. There are 100% cotton and 100% rayon variants, but there are also innovations that combine the two, including Toyobo, Paris, Supernova, Oxford, and Egyptian. How are they different?
Toyobo fabric, for example, is known for its soft texture, but is thicker to the touch. Toyobo fabrics tend to be more glossy in appearance as well. Moreover, the sewing process for Toyobo fabric does not require an addition of furring, since it is already thick enough.
Meanwhile, the characteristics of Parisian fabrics are thinner, for example in rectangular veils which are widely sold in the market or for making batik. That is why they are shinier in appearance and much cooler when worn.
Another type of cotton blend that is as comfortable is Supernova, which is lighter and cooler on the skin, making it truly suitable for robes or gamis.
So, between cotton and rayon, which one will you choose for your corporate uniforms? No need to confuse yourselves. With the production capacity of Dyeing Finishing PT. Sansan Saudaratex Jaya Textile Division which reaches up to 2,000,000 meters/month, we accept any Job Order/Makloon/CMT for Sizing, RFD/PFD, Dyeing, and Finishing processes for all types of woven fabrics, including workwear or work uniforms.
The specialty of our products is uniform fabrics (Cotton, TC/TR) which require color stability in large quantities and have high washing resistance (using the Vat Dyeing method). For more info, please contact us by clicking this page for reservations and further information.