ptsansan.co.id – For those of you who like to wear Chino Pants, it's a good idea to listen to this article until the end, because there are tips on choosing good Chino Pants to make them last longer.
Chinos are trousers made from Twill Fabric, which contains 100 percent genuine Cotton. The word 'Chino' was taken by the name of the country of China, where these pants were first marketed and became popular in various countries.
Chino pants have a trouser model, which is very suitable for any situations, including formal and non-formal and even military activities. But lately, Chino Pants are more widely used and popular among young people and are used for semi-formal events.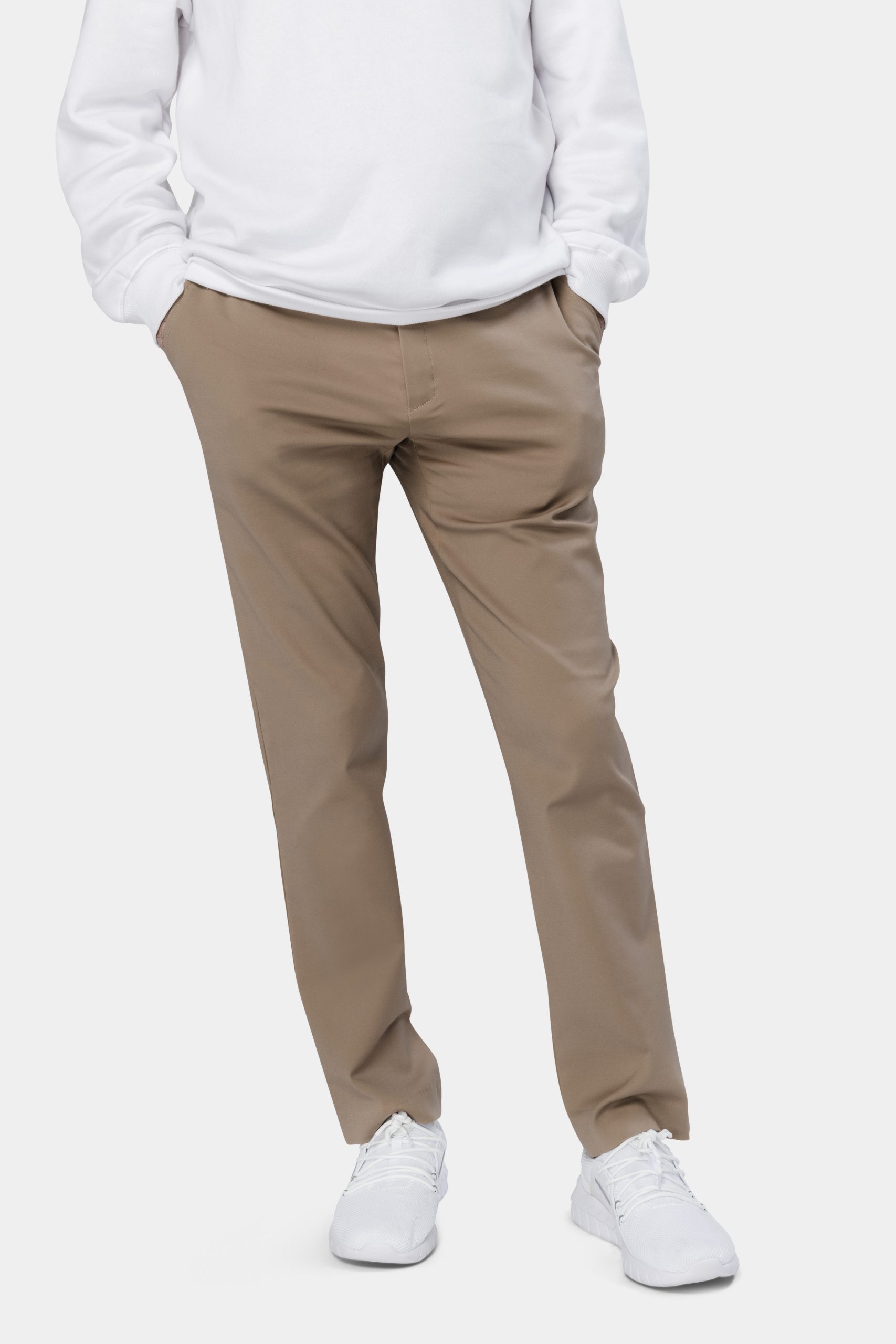 Based on history, Chino Pants are designed with khaki color which aims to disguise the presence of soldiers on the battlefield. However, now Chino Pants are made in various colors.
Here are tips for choosing Chino Pants so you don't buy the wrong one and the material is more durable.
6 Tips for Choosing Chino Pants
1. Cotton Twill
Chino pants have a distinctive characteristic, which is using Twill Cotton. This material is almost the same as Japanese cotton, only the color is more muted and the texture of the material is softer when used.
The thread of  Twill Cotton is stitched in the form of diagonal lines, thus when you choose the material for Chino Pants, do not make any wrong choice.
2. Advantages of Cotton Twill on Chino Pants
As explained before, at the beginning of its appearance, Chino Pants are used for war purposes, so the materials must be strong when worn by soldiers on the battlefield. 
The strength of this material is also the hallmark of today's Chino Pants and is increasingly in demand. Yes, these pants are known for the strength of the material so they don't tear easily for a long period of time.
3. The material is soft and supple
Even though they are known for their durability and strength, Chino Pants have a soft and supple texture
This is normally because the material of the pants is mixed with spandex, so it is not stiff and can adjust to the user's body size.
4. The color is not flashy
Next, tips on choosing Chino Pants are colors that are not flashy, so they are suitable for use in various occasions.
Yes, Chino Pants are mostly produced in muted colors, so they can be used in formal to semi-formal situations. This is also an indicator that Chino Pants is very popular, especially for men.
5. Not dreamy
Chino pants are not as thick as jeans in general. The material of these pants is actually thinner, when compared to the material for field uniforms.
Even so, these Chino Pants remain superior because they do not see through the skin and easily absorb sweat from the user. Therefore, you should not buy Chino Pants with fake materials.
6. Pocket friendly price
The next thing that makes Chino Pants a prima donna is the price that is not too expensive or friendly on the pocket. Although the price is affordable, Chino Pants still have advantages that make it a favorite of many people.
Those are some tips for choosing Chino Pants so you don't get confused. To meet your needs for Chino Pants, especially for uniforms, PT Sansan Saudaratex Jaya can help.
We, a garment company, with a capacity of 10,000 employees are able to produce 3,000,000 meters of fabric per month, because we have machines and production rooms designed to produce garments in large quantities.
Our company has met the qualifications related to quality standards set by AATC, ISO and Oeko-Tex.
In addition, the materials we use to produce clothing have also passed tests by credible independent certified laboratories, such as Intertek Utama Service (ITS), MTL, ITT in order to carry out testing.
With a massive production capacity, we accept orders in the form of job orders/makloon to CMT for the sizing process; RFD/PFD, Dyeing, even finishing for all types of woven fabrics.
For more detailed information and reservations, please contact PT Sansan Sudaratex Jaya via this link.