PTSansan.co.id – For those of you who serve in the army, wearing a military uniform is an obligation that should not be violated. Aside from being a symbol of your institution, military uniforms also serve as the pride symbol of the soldiers and their hard struggle.
Throughout time, however, you may find that your military uniforms gradually change, in terms of quality and color, and become uncomfortable. Why is that, you may ask? Well, it's mostly due to the common mistakes you may encounter while washing them. So, here are 5 mistakes to avoid and how to wash military uniforms properly.
Avoid Using Chemicals
Did you think that all detergents can be used interchangeably on your military uniforms? Well, stop that thought immediately. Why? The reason is, military uniforms must be washed with specific detergents that contain less chemicals.
Certain chemicals can actually damage the strength and features of your military uniforms. In the United States, for example, uniforms for soldiers are equipped with infrared and ultraviolet technology to protect them. Therefore, you must wash your uniforms with care to prevent damage on the visibility and spectrum of the two technologies.
Avoid Too Much Detergents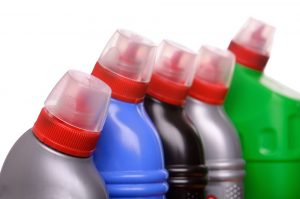 In addition to paying attention to the chemicals in the detergent, you must also take care of the amount of detergents you put into the washing machine. Remember, military uniforms are deliberately designed with dark colors for the sake of training or warfare. Therefore, you have to make sure the amount of detergent used does not result in color fading, so that the dark color is maintained.
Avoid Using Bleach
If you think that using bleach is a one-stop solution, you may be mistaken. Why? Well, bleaching can actually damage your fabric, even its fibers. Therefore, you should be more careful in using bleachers, and pay more attention to the detergents you use. Perhaps they contain bleaching components.
Avoid Using Softener
Another common mistake that often occurs when you wash military uniforms is using fabric softener. Apparently, this super fragrant liquid can reduce the permethrin layer of your uniforms. Permethrin itself is a special fiber in military uniforms to prevent soldiers from being bitten by insects. If you use fabric softener during the washing process, it will likely reduce the strength of this permethrin layer.
Avoid Dryer
Usually, in order to dry your uniforms quickly and remove residual detergent, you put them in the drying machine. Well, specifically for military uniforms, you have to avoid that. Apparently, dryers can reduce the fire resistance ability of your uniforms. As an alternative to remove detergent residue, you can pour a cup of distilled white vinegar into the rinsed water. This will maintain how your uniform smells as well.
How to Remove Stains
Military uniforms are often stained, given that they are widely used in the field. To remove stains, simply apply special chemicals on your uniforms at least 15 minutes before washing. Do not use harsh chemicals such as acetone or turpentine because they will damage the material of the military uniform itself.
To conclude, those are 6 common mistakes you may encounter and an insight on how to wash military uniforms properly. Speaking of military uniforms, should you be looking for a vendor to produce them, especially in a large quantity, please don't hesitate to contact us at PT Sansan Saudaratex Jaya.
PT Sansan Saudaratex Jaya has been trusted at the international market in handling job orders or CMT for all textile processing in our facilities.
Our company has grown rapidly and currently has more than 5000 employees in 4 factory locations. Therefore, we are able to produce various types of garments, with various models, including types of clothing for men, women, children, and babies, with a total capacity of up to 2,550 pcs/month.
Our company has also complied with all compliance regulations or approvals, as well as the United Nations-approved Code of Ethics for the implementation of Human Rights. In addition, the products that  we produce have reached the export market because they have met the very strict quality standards requirements of customers.
Let's consult your needs now and contact us via the following link for orders and further information.