pt.sansan – For those who are into the fashion business, make sure that you are already familiar with the term 'Garment'. Yes, Garment refers to a factory that produces clothes in a mass quantity. Thus, Garment is widely used for its services on fashion, mainly if you order with a number of parties and want to have good qualities. 
However, there are four things that you need to know before choosing a Garment  Factory as your partnership. These things can help to run productivity smoothly.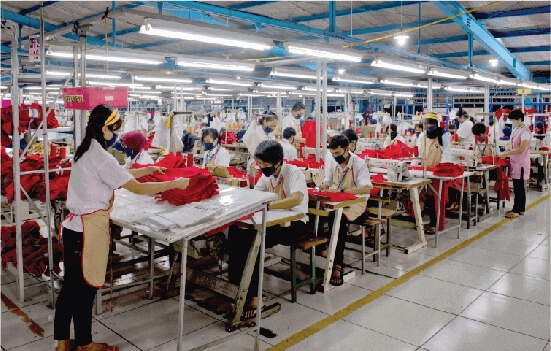 The company's name becomes an important determination and reference. A company, mainly in the textile industry, that has a good reputation will have the potential to be chosen by the clients more than a newly established company. This can be seen from the company's performance and product quality.
A garment factory with large production scales usually has many clients, which represents the level of trust among people like PT Sansan Saudaratex Jaya. Established in 1987, PT Sansan Saudaratex Jaya has been trusted at national and international levels, along with certification. 
It is not only quality, price is also determined before choosing the right garment factory. The price can specify people's interest, whether they will be joining or not. If the company sets a high price for the market, most likely people won't be willing to cooperate. However, the company will set a relatively cheaper price because product orders are on a large scale. 
From this rule of price, you don't have to draw any unexpected costs to procure raw materials, avoiding mistakes, So, overall the cost of making clothes in a garment factory is actually much more efficient than individual production.
The next important point to note from the garment factory is the quality of the product. You can observe and ask questions before ordering, for example, asking about what fabrics can be provided by the company, then you may request samples of their products.
A Garment factory with large production scales normally has standards that are adjusted according to the client's demands, so they can complete orders with satisfactory quality. In PT  Sansan Saudaratex Jaya all processes and tools have followed national and international quality standards.
The next thing that should not be missed is seeing the list of the garment company's clients and partners. The more clients and partners from the company, the better the company's performance, and it is trusted, especially if they have worked on fashion projects that match your needs.
The list also gives you information about what products they have worked on and handled, so that you can adjust them to your needs.
Those are four important points that must be considered before choosing a garment factory. Well, for those of you who are looking for a garment factory to produce clothes, including uniforms, in large quantities, PT Sansan Saudaratex is ready to help you.
PT Sansan Saudaratex has been trusted at the national level, even to foreign countries, in handling orders, tolling, or CMT according to your needs. We have also bagged standard certification in the production process.
The types of clothing that have been produced include women's and men's clothes, warm clothes, and children's clothes.
Please kindly consult for your current needs, or you can contact this link for orders and further information.
Source :
www.sansan saudaratex.com