ptsansan.co.id – For those of you who are going to make suits, it's a good idea to listen to reviews about Wool and High Twist fabrics, the two prima donna materials for making men's and women's formal clothes, but which one is the most suitable?
Suits are usually worn on formal occasions, so we need good quality fabrics to make them look cool and of high quality when worn. Not only that, the pattern of making it is quite complicated when compared to other types of clothing, so you need materials to make suits that are easy to shape and fit on the wearer's body.
The following are the characteristics of Wool and Hight Twist materials that are often used as materials for making suits, both for women and men.
1. Wool
Semi Wool is made from fibers that come from nature, such as animals and plants. If from plants produce cotton, then this wool comes from animal hair fibers, including rabbits, sheep's fur, and sheep. The density of Semi Wool fiber has been trusted by suit manufacturers, especially for weddings or offices.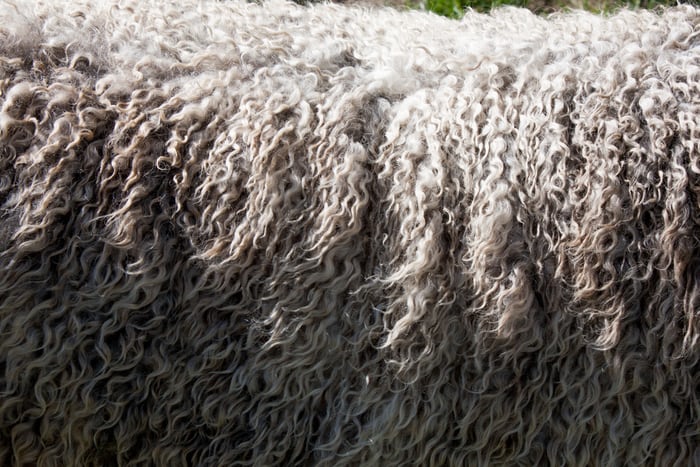 Wool is widely chosen as a material for making suits because it feels cold when used, so that the wearer will not be hot even though it looks thick. This fabric also has a fairly good resistance, so don't be surprised if a coat made of Wool is durable for a long period of time.
Another advantage of Wool is that it does not burn easily, so it will be safe when ironed at high temperatures. Fibers that come from nature are known to be fire resistant or hot temperatures.
Since Wool is rarely produced, the price is quite expensive in the market. For this reason, this fabric is often combined with other fiber materials, such as silk, typical, or mohair to create a soft, shiny and sturdy effect. If it is mixed with other ingredients, it is usually called Semi Wool.
2. High Twist
Another fabric that is used for man suit is High Twist, which is made of synthetic materials. Hight Twist is generally made from polyester using advanced industrial processes. As a result, the texture of this fabric is smoother and shiny, so it is also suitable for making suits.
The appearance of a suit made of High Twist is more shiny and smooth, so it doesn't wrinkle easily when ironed. This fabric is also easy to care for and clean. This fabric is spun with twill technique, so it has a diagonal shape.Therefore, High Twist has a glossy appearance and a smooth surface, making it suitable for making suits.
High Twist fabric seems to be quite hot when used, from fibers that come from nature. Therefore, this fabric is not good at absorbing air or sweat.,
Those are the characteristics of Wool and High Twist, two kinds of fabrics that are used for making a man suit. To fulfill your needs PT Sansan Saudaratex Jaya can help to meet the material needs for making uniforms.
With a large production capacity, we are able to produce fabric as much as 2,000,000 meters / month. We accept orders in the form of job orders/makloon to CMT for the sizing process; RFD/PFD, Dyeing, even finishing for all types of woven fabrics.
We also have a production certificate that meets national and international standards and has been trusted as a partner of several well-known local brands.
Please consult for your current needs, or you can contact us via this link for orders and further information.